Best Arthritis Insoles 2021
Tuesday, 27 October 2020 | Eugene
Affecting over 8 million people in the UK alone, arthritis can wreak havoc on your feet – making them ache, swell and even develop other painful conditions. The wrong pair of insoles can make this condition worse, as the constant pounding of your feet against the pavement can send shockwaves through your ligaments, and a lack of support can put pressure on vulnerable areas.
At ShoeInsoles.co.uk, we're on a mission to help the UK's arthritic feet, and we've had our insole experts put together a list of the Best Insoles for Arthritis. Read on to learn more.
Superfeet Green Performance Insoles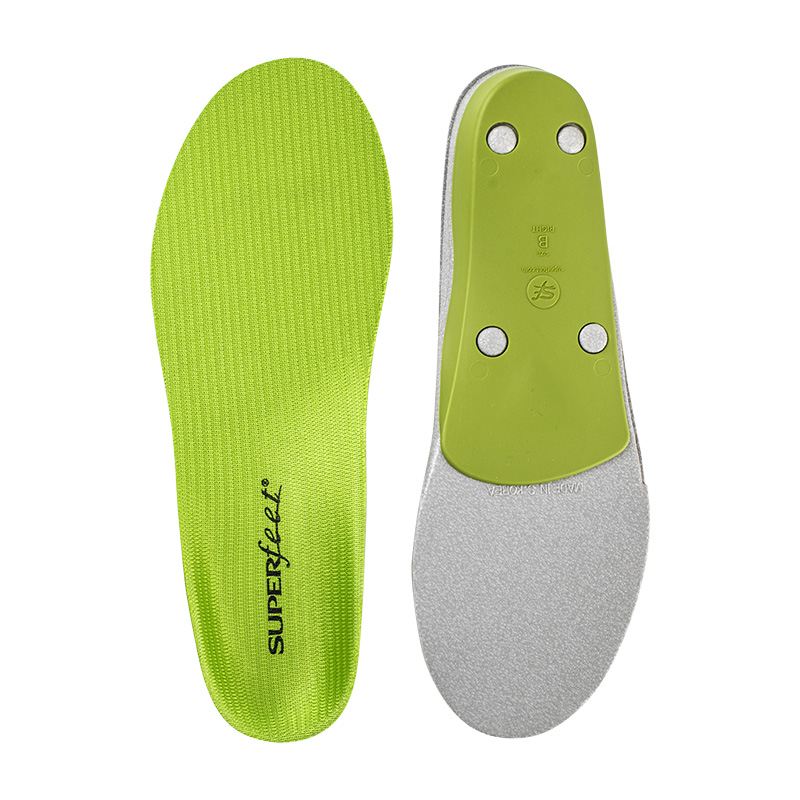 The best insoles for arthritis will align the feet in a proper position while providing shock absorption, making the Superfeet Green Performance Insoles the ideal option. Designed with a biomechanical shape to provide ideal support, these best-selling insoles help to reduce strain in your feet and align your walking pattern. Combining cushioning and support, these are the ideal insoles for arthritis relief.
Key Feature: Biomechanical shape provides foot alignment, arch support and cushioning
Best Arthritis Insoles for Sensitive Skin
Pedag Sensitive Arthritis Insoles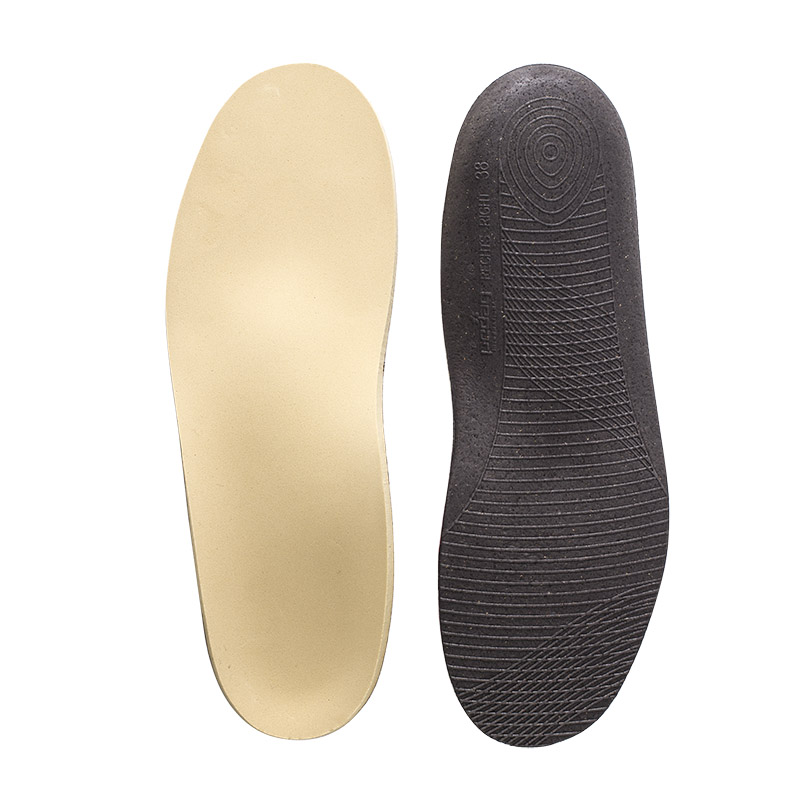 As many arthritis sufferers are aware, the condition often goes hand-in-hand with sensitive skin. The Pedag Sensitive Arthritis Insoles are designed to combat both problems at once, with a super-soft surface that will cushion the feet while being kind to the skin. Supporting the arches and metatarsals to reduce strain on the joints of the feet, these insoles are a great choice for the most sensitive of arthritic feet.
Key Feature: Provide cushioning with gentle materials for sensitive skin

Best Copper Insoles for Arthritis
Original Copper Heeler Insoles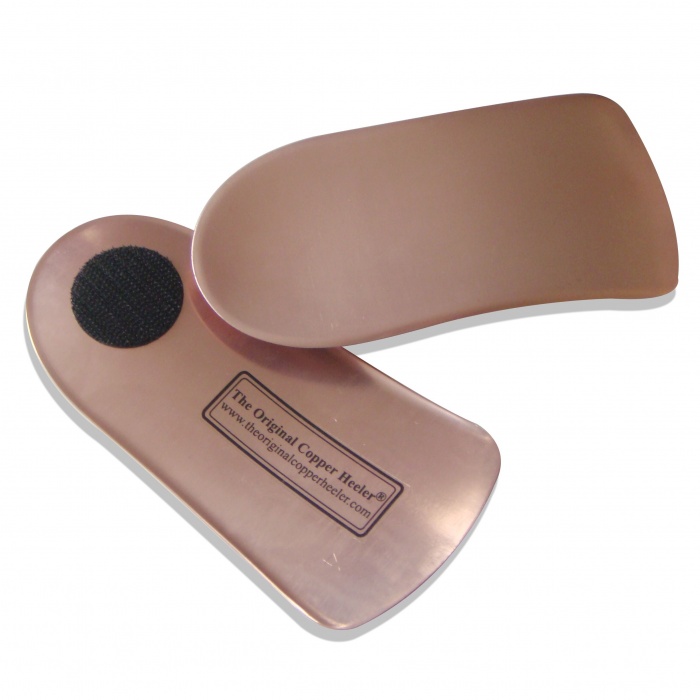 Copper-infused products are becoming an increasingly popular remedy for pain related to arthritis, and the Original Copper Heeler Insoles are a perfect example. Praised by the press and our customers alike for their pain relief properties, these copper insoles are an ideal choice if nothing else seems to be working for your arthritis. If you aren't convinced, we encourage you to read our customer's feedback at the bottom of our product page.
Key Feature: Made with copper and zinc for natural pain relief
Best Socks for Arthritis
Silipos Arthritis and Diabetic Gel Socks (Pair)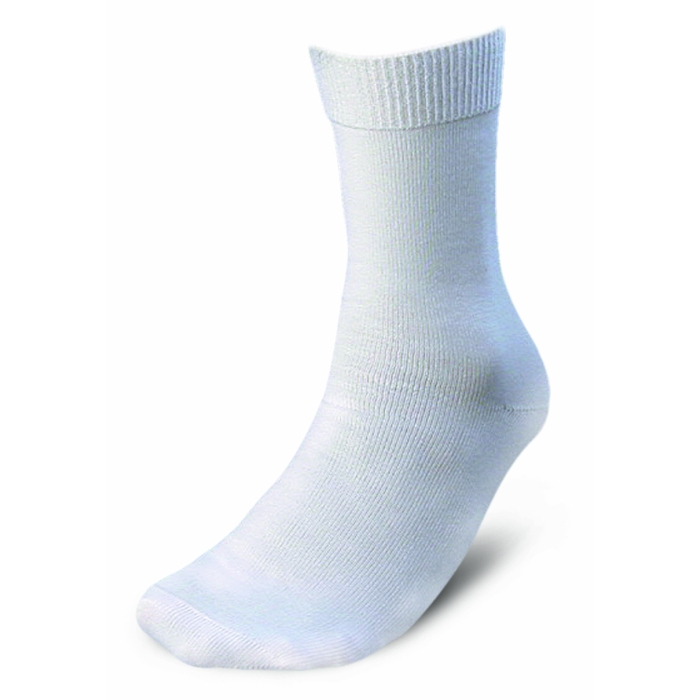 While insoles are a great way to provide cushioning and take pressure off the bottoms of your feet, the tops of your feet may need just as much relief. The Silipos Arthritis and Diabetic Gel Socks (Pair) help to protect feet with arthritic nerve damage, and can reduce the shear and friction forces that make arthritis pain even worse. Infused with gels and moisture-rich mineral oil, these are an excellent addition to your arthritis insoles.
Key Feature: Cushion the feet while reducing friction and shear with gel and mineral oil
Reduce Your Foot Pain with Insoles for Arthritis
We hope this guide has made your purchasing decision easier. If you'd like to see a wider range of arthritis insoles, feel free browse our full selection of Insoles for Arthritis on our category page.
Do you have a question, or something to add? Why not let us know in the comments, or find us on Twitter and Facebook!
Shop Our Best Insoles for Arthritis
| | | |
| --- | --- | --- |
| | Tweet | |
Please Sign In or create a New Account to leave a reply!
Ideastep Insole is an orthotics manufacturer, Offer OEM & ODM.
Your Sole Insole Shop provide Orthotics for flat feet, High arch, Plantar Fasciitis, Heel Pain…