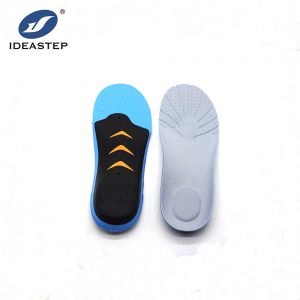 074 #
Daily comfortable breathable care mat
Features:
Anti-odor, anti-mildew and antibacterial, firm foot shape
Function Description:
Blue breathable cotton: mildew proof, antibacterial, deodorant, help to keep the feet dry and cool, as a buffer layer to give foot comfort;
Additional shock absorption is provided through heel PAD and front foot PAD (MET PAD);
The Forefoot Massage Pill design gently massages the feet.
Mid-foot and rear-foot inner layer orange cotton: good compression resistance, excellent shock absorption, and with blue breathable cotton to form a multi-density buffer effect;
Molded EVA and top material group synthesize Heel Cup to stabilize foot type:
Airflow channels are built in the front palm to remove hot and humid air, eliminate odor-causing bacteria and release heat.
Material:
Polyester D01 covering cloth
Blue high elastic breathable cotton
Orange Mighty Cotton
Molded EVA foot cup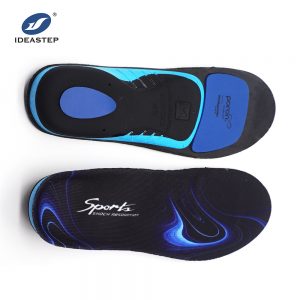 # 078
sports orthopedic support insole
Semi-rigid orthopedic arch support insole designed for high impact sports to ensure proper arch function during physical activity.
Semi-rigid TPU SHELL can gently shape the foot structure to achieve the correct anatomical positioning of the joint bone;
Suitable for all arch types, ensuring internal and external arch function, providing firm support, increasing endurance, and preventing leg and foot fatigue.
Antimicrobial and deodorant treated moisture absorption and sweat removal fabric, with multi-level high elastic and impact buffer layer foaming material, and front and rear imitation Poron gaskets, with excellent impact elasticity.
Material:
Black plain cloth
Black high elastic EVA
Blue super soft foaming
TPU SHELL
Front and rear imitation Poron gaskets
Related Article:
Cushioning orthotic insoles.
Does your child need a pair of foot orthotics?
How much do custom orthotics cost?
Orthotic insole the best selling.