How to Improve the Fit of Your Shoes with Insoles
1 CommentTuesday, 17 March 2020 | Eugene
We don't always pick shoes that fit us perfectly. Be it for style, comfort, or simply because the size we need isn't available, the perfect shoe is sometimes not an option. With a multitude of different foot shapes and sizes, for many, finding the perfect fitting shoe is easier said than done.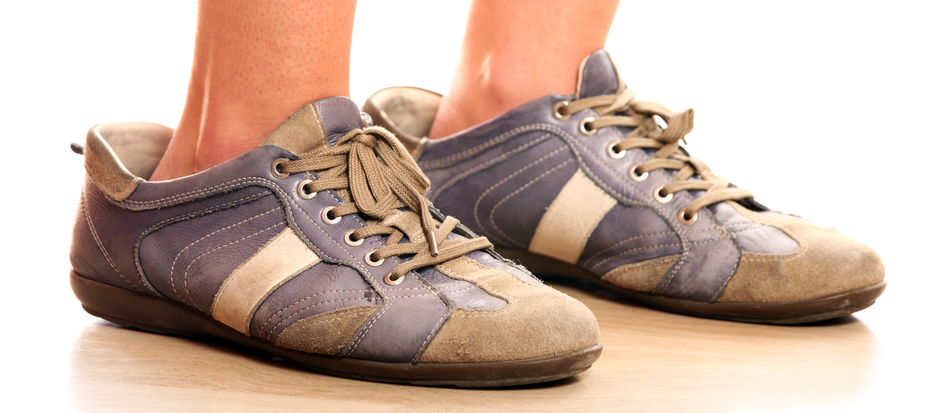 While there are a range of options to make these less-than-perfect fitting shoes improve in comfort and wearability, some of them can leave much to be desired. Wearing thicker socks is an option, but on hotter days this can become uncomfortable, and often unhygienic. Stuffing the toes or heels of your shoes with paper or cloth is another method, though this can become extremely uncomfortable after some time on your feet.
The Solution: Insoles for a Better Fit
This brings us to the final and most practical option: using shoe insoles to improve the fit of your shoes. This is not only the most practical option, it's by far the most comfortable too. Shoe insoles are designed to make shoes more comfortable and give your feet extra stability, so it's no wonder they tend to work better on all fronts than the slap-dash solutions mentioned above.
At ShoeInsoles.co.uk, we have a wide range of shoe insoles, all designed for a variety of different conditions and uses. As we're something of an authority on the subject, we've compiled a handy guide to some insoles we think will be perfect to better the fit of your shoes, which we've laid out for you below from thinnest (for when your shoes just need a little snugging up), to thickest (for when you have way too much space in your shoes).
Best Thin Insoles for a Better Fit – Ideal for Narrow-Fitting Shoes
Pedag Merino Full Insoles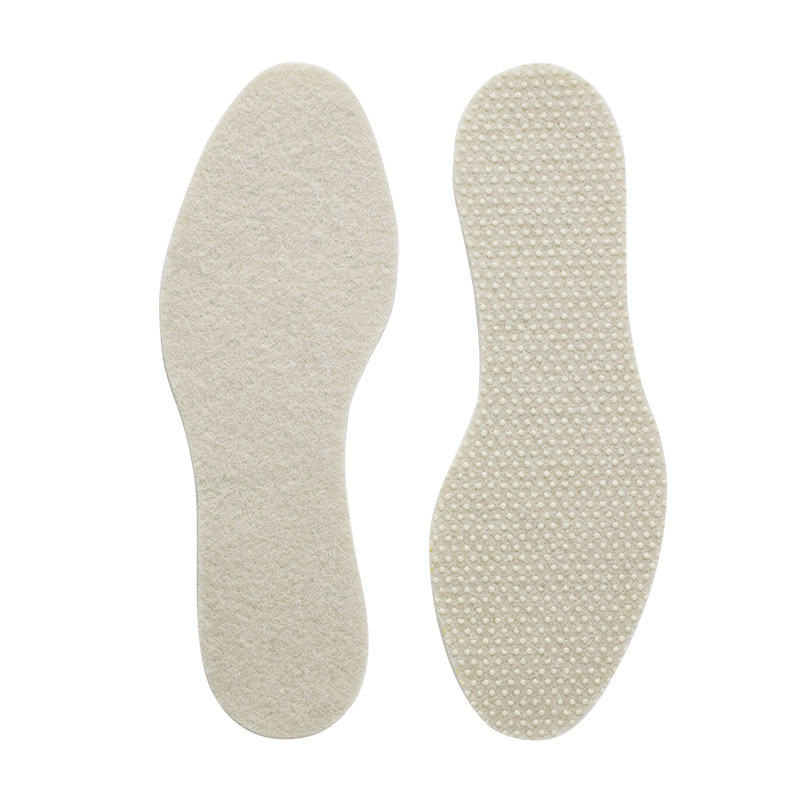 A loose-fitting shoe won't always require overly thick insoles to improve their fit, so for these situations we've included a versatile and thin insole. The Pedag Merino Full Insoles (3mm thickness) are only 3mm thick, making them perfect for when your shoes are only slightly ill-fitting. This thin design means these insoles are suitable for shoes with a trickier fit, such as narrow-fitting shoes that would otherwise be difficult to find an insole for.
Key Features: Made with soft merino wool; thin design is ideal for narrow shoes
Best Thick Insoles to Improve Shoe Fit – Ideal for Most Shoes
Poron Grey 6.35mm Thick Insoles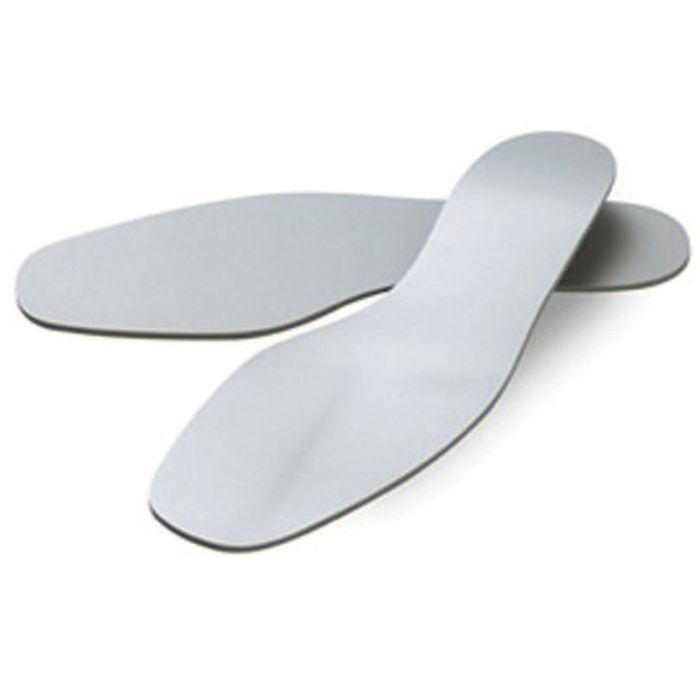 All shoes are different, which is why we love recommending insoles that can be trimmed to fit into any sort of footwear. The Poron Grey 6.35mm Thick Insoles are supplied in one universal size, allowing you to trim them into the perfect size and shape for your shoes. They are made with a breathable Poron material, which helps to cushion your feet while allowing airflow and preventing any overheating of your feet.
Key Features: Ideal for any size and shape of shoe; breathable and cushioning
Thickest Insoles to Improve the Fit of Your Shoes – Ideal for Very Ill-Fitting Shoes
Sorbothane Shock Stopper Double Strike Insoles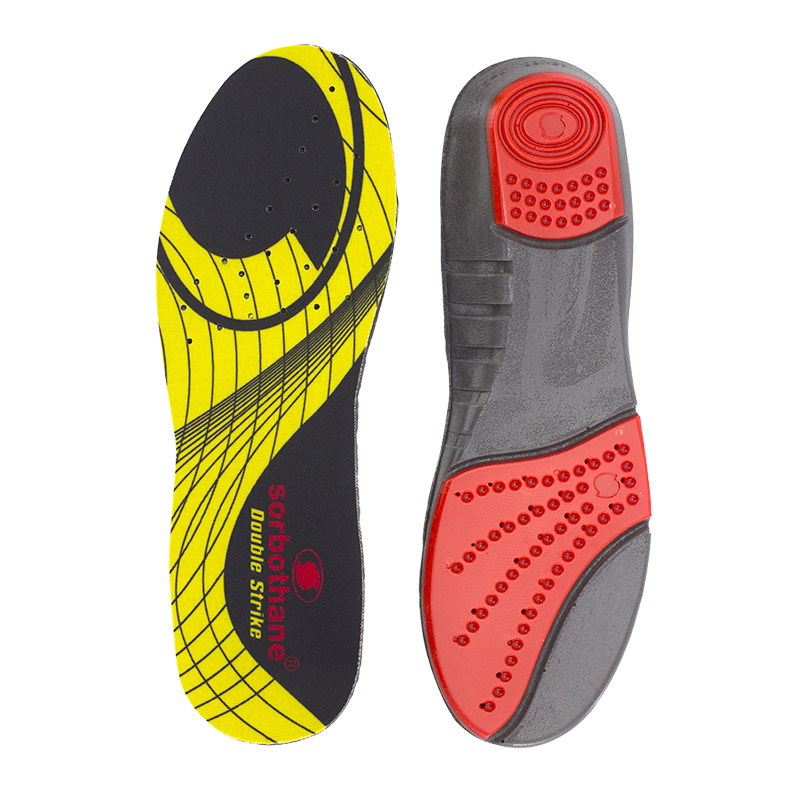 Our thickest option is ideal when there's a lot of space to fill in your shoes, and they happen to be some of the most comfortable insoles around as well. The Sorbothane Shock Stopper Double Strike Insoles (7mm thickness) are perfect for both needs, and are suitable for use in all sports and leisure footwear, boosting both fit and comfort. These insoles work to reduce the shock felt by your feet with every step, reducing fatigue all over your legs and making even the longest walks feel like a stroll in the park.
Key Features: Best option for extremely ill-fitting shoes; shock-absorbing for comfort
Grips to Stop Heels Slipping Out of Shoes
Pedag Stop Suede Heel Grips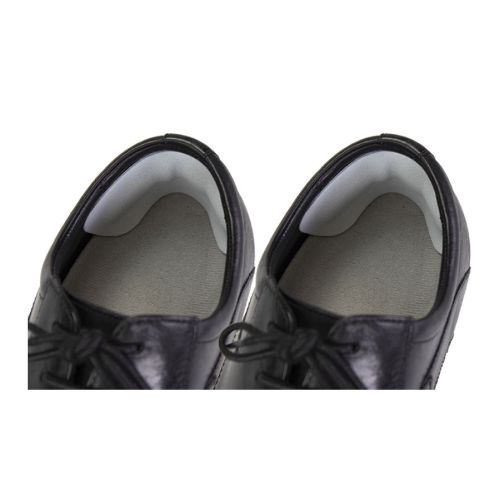 If the fit of your shoes isn't too bad but your heels keep slipping out with every step, a heel grip could be a better option than a full set of insoles. The Pedag Stop Suede Heel Grips are purpose-built to keep your heels in any pair of shoes, and are particularly suited to older, stretched or particularly wide shoes. Made from a soft suede leather that will stay comfortable against the skin, these grips will help to boost comfort while preventing blisters, friction and calluses that will form with
Key Features: Prevent heels slipping out of shoes; ideal for wide or stretched footwear
If the Shoe Fits … Or Doesn't
Why spend so much on a great-looking pair of shoes, only to dread each wear due to pain and discomfort? If you're tired of the instability, blisters and trip-ups that ill-fitting shoes can cause, it's time to make a change. Simply gauge the amount of help your shoes need to fit, and we're confident one of the three options above will be the right insole for the job.
Not convinced, or want to see all of Your Sole Insoles we have on offer to improve the fit of your shoes? Click here to see our entire range of Insoles to Improve Shoe Fit.
Have a question, or something to add? Tell us about it in the comments section below, or get in touch on Facebook and Twitter!
Shop Our Insoles for a Better Fit
---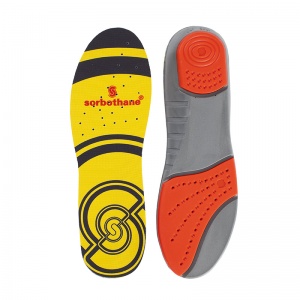 Sorbothane Shock Stopper Double Strike Insoles
Features targeted Sorbothane protection with moulded heel cups and arch support
Ideal for any activity where the forefoot and heel are subject to the most impact
Suitable for all sports, hiking, walking, leisure activities and everyday use
In-built arch support prevents and alleviates arch pain and fallen arches
| | | |
| --- | --- | --- |
| | | In stock now |
| | | |
| --- | --- | --- |
| | Tweet | |
Please Sign In or create a New Account to leave a reply!
Carol
Wednesday, 9 June 2021 | 13:06
which insole is appropriate for slipping through toes in front, I thought of the 3/4 high heel insoles with metatarsal RISE but you are out of stock. Please advise
Ideastep Insole is an orthotics manufacturer, Offer OEM & ODM.
Your Sole Insole Shop provide Orthotics for flat feet, High arch, Plantar Fasciitis, Heel Pain…