How to Make Shoes More Comfortable
Wednesday, 15 August 2018 | Sean
Sore feet can be a sign of a health condition such as plantar fasciitis or arthritis, but more often than not they are caused by uncomfortable shoes. Uncomfortable shoes are incredibly frustrating. You've just bought a brand new pair, only to find that you're struggling to break them in or they just don't quite fit right.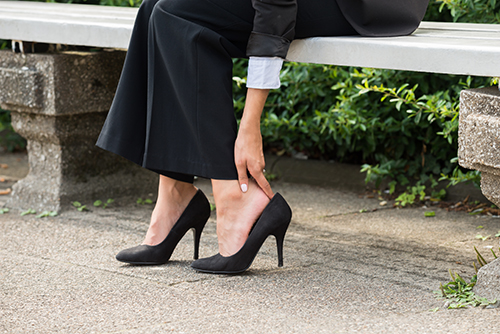 Ill-fitting shoes can cause discomfort and lasting damage
Designers are getting better and better at making shoes that do fit just right and provide comfort, but they aren't quite there just yet. With people battling against uncomfortable shoes for as long as shoes have been worn, there are a few tricks that have been passed down. This article describes just How to Make Shoes More Comfortable, using tips and tricks that have been proven to work in the past.
How to Make Shoes More Comfortable
Break in Your Shoes Properly
One common factor in uncomfortable shoes is that they simply are not broken in properly. By properly, we mean gently, over time and to not expect miracles within an hour. It's recommended that you wear your shoes for up to an hour at a time on comfortable, foot friendly ground such as inside your house.
It's also recommended that ever so slightly wet crumpled newspaper (not soaked) is placed in the shoe, left for an hour, and then removed. As the newspaper dries it should expand in the shoe and then expand the shoe itself, making it far more comfortable than before.
Use Comfort Insoles
There are shoe insoles such as the Pro11 Comfort Orthotic Insoles with Heel Pad and Arch Support that are designed specifically to make shoes more comfortable. The ones mentioned are breathable, absorb odour, absorb shock, offer support and provide cushioning for enhanced comfort during use.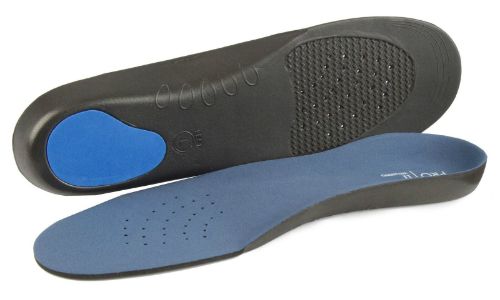 Pro11 Comfort Orthotic Insoles for enhanced comfort
Alternatively you could also use shoe insoles that utilise memory foam, as this remembers the shape of your fit to ensure that your shoes don't provide uneven pressure across your foot. The Airplus Ultra Memory Plus Full Foam Insoles are incredibly soft, using targeted comfort and pressure distribution to provide relief to the high risk areas of the foot.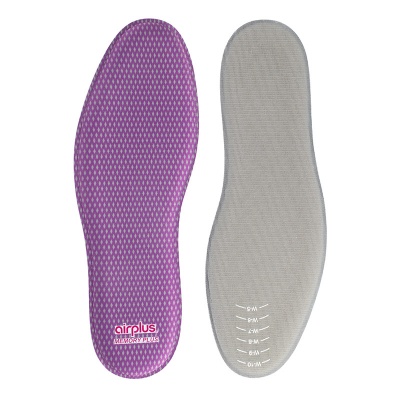 Memory Foam Plus remembers the shape of your foot
Hairdry Your Shoes
This one might sound a little strange, but if you hold a hairdryer to the parts of the shoe that feel tight while flexing and moving your feet you will stretch your shoes to a more comfortable shape. Just make sure you don't get the hairdryer too close to your shoes!
Prevent Slippage
If your shoes are slightly ill-fitting then this will be a core cause of foot discomfort as your feet will constantly be moving around as you walk. You can prevent this by using tight shoes with straps or laces. Alternatively, there are things you can buy that are built to stop your feet from slipping around.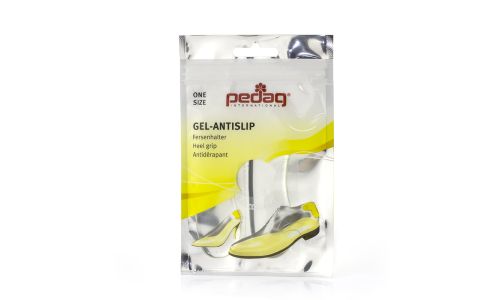 Pedag Gel Anti-Slip Grips prevent feet from slipping
The Pedag Gel Anti-Slip Heel Grips are designed to slip in behind the heel, which prevents movement of the foot and increases comfort. They also prevent blisters, are easy to remove, and are easy to care for, perfect for breaking in a new shoe.
Care for Your Feet
It's not always your shoes that are causing the discomfort. If you've begun to notice that your feet are uncomfortable in any shoe that you wear, then there's a good chance it's because of your feet, not your shoes. Hard calloused skin and overgrown toenails can cause discomfort, but they can be avoided simply by:
Cutting your nails
Applying petroleum jelly to the skin
Applying cocoa butter or shea butter to the skin
Wear Moisture-Wicking Socks
Another option is to use moisture-wicking socks that prevent moisture build up by absorbing perspiration during use. Moisture can cause rubbing, something that is prevented by items such as the 1000 Mile Four Season Performance Walking Socks, which use moisture-wicking technology to prevent moisture build-up. They also provide protection to the heel, toe, ankle and balls of the foot, ensuring that even the weakest areas receive protection.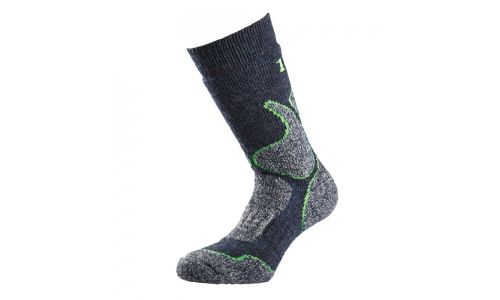 1000 Mile Walking Socks prevent moisture build-up
Wearing High Heels?
If you're concerned about pain from high heels, then some of the options listed are less than discreet. There is other alternative to this, such as the Pro11 Gel Metatarsal Pad that slides simply around the middle toe and provides pressure and support on the ball of the foot.
If that doesn't quite cut it, then why not try the Insolia High Heel Shoe Inserts that are proven to provide comfort and allow the user to wear high heels for up to three times as long as normal. Perfect for reducing lower back, leg and foot pain, these inserts reapply pressure away from the front of the foot and towards the back.
Beat Uncomfortable Shoes
Don't just suffer with uncomfortable shoes as a solution to the problem isn't that far away. An insole designed to combat these problems works a treat, as does preventing slipping and providing padding. Of course if they don't work, then you could always try the old fashioned way of expanding your shoe with some rolled up, moist newspaper.
If you want to explore our Comfort Insoles further, then we have a wide selection on our website. If you have a question or something to add, why not let us know in the comments, or find us on Twitter and Facebook!
Shop Related Insoles
---
---
---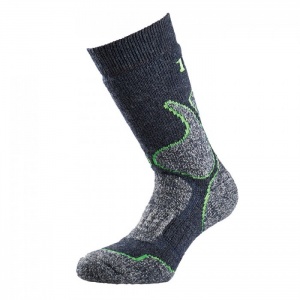 1000 Mile Four Season Performance Walking Socks
Thick Merino wool offers exceptional protection against the cold
Moisture-wicking technology prevents feet from overheating
Padded zones protect heel, toe, ankle and the ball of the foot
Features arch bracing that provides support to weak areas
| | | |
| --- | --- | --- |
| | | This product has been discontinued. Please contact our team for details of the latest release. |
---
| | | |
| --- | --- | --- |
| | Tweet | |
Please Sign In or create a New Account to leave a reply!
Ideastep Insole is an orthotics manufacturer, Offer OEM & ODM.
Your Sole Insole Shop provide Orthotics for flat feet, High arch, Plantar Fasciitis, Heel Pain…