How to Stop Shoes from Rubbing the Top of Your Foot
Thursday, 16 August 2018 | Sean
If your shoes rub on the top of your foot the effect can range from mildly irritating to somewhat dangerous. Blisters can ruin your day and can make walking difficult, while the repeated use of ill-fitting shoes can cause calluses or bunions to develop. These conditions can become serious so if you, like many others, suffer from rubbing on the top of your feet, it's time to tackle the problem head first.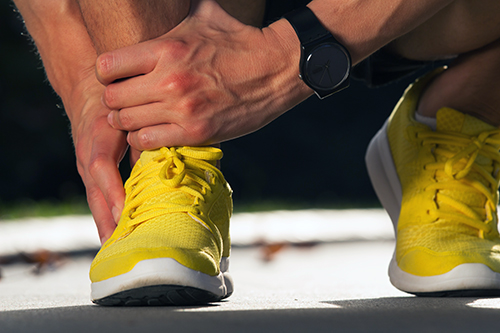 Rubbing on the top of the foot can lead to injury
We understand how frustrating it is to buy some new shoes that cause great pain and discomfort on the top of your foot, so we decided to ask our experts for what they believe can be a solution to the problem. Using a mix of home remedies that are proven true and new innovative methods, we've created this list detailing How to Stop Shoes from Rubbing the Top of Your Foot.
How to Stop Shoes from Rubbing on the Top of Your Foot
We would recommend waiting and testing different methods before you purchase new shoes. The chance is the pain can be prevented through taking certain steps and often the issue isn't just related to your foot.
Wear a Protective Sleeve
One way to beat blisters on the top of your foot from forming is to wear a protective sleeve on your foot. We would recommend the Silipos Gel Skate Bite Foot Bridge Protector Sleeve as this uses a gel pad that prevents the foot from rubbing, while cushioning the body against impact, pressure and shear forces.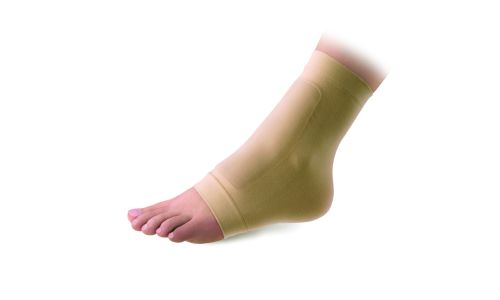 Silipsos Gel Bite Protector Sleeve reduces blister risk
An alternative to this is the dermatologically tested GelSmart M-Gel Dorsum Protection Sleeve, which works to reduce pressure, shear forces and friction on the top of the foot while cushioning against footwear. It is washable and slightly thinner than the Silipos Sleeve, meaning that you retain excellent levels of dexterity.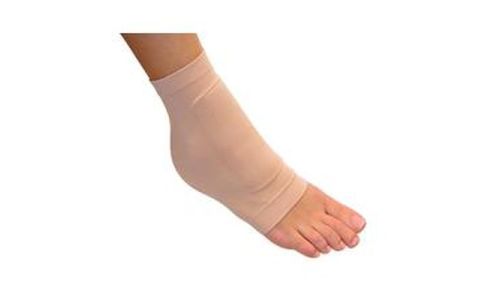 GelSmart Dorsum Protection Sleeve cushions foot against the shoe
Try Top of the Foot Support
One last option is to use support on the top of your foot to prevent pressure and friction. The Pedag Supra Tongue Pads cushion the top of the foot and prevent pain that is caused by excess pressure. The Supra Pads are extremely soft, and use foam to create an enjoyable shoe-wearing experience.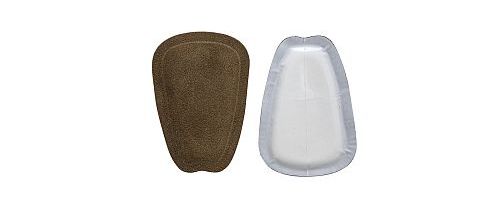 Pedag Supra Tongue Pads relieve pressure on the top of the foot
Wear Anti-Blister Cream
Another way to prevent the rubbing on the top of your foot is to apply Sidas Anti-Friction Cream onto the top of your foot. This moisturiser is designed to increase the elasticity in your skin, using only natural ingredients to ensure a far healthier foot with no blisters. It is designed specifically to prevent the rubbing of skin on shoes, perfect for reducing blisters with an ill-fitting shoe.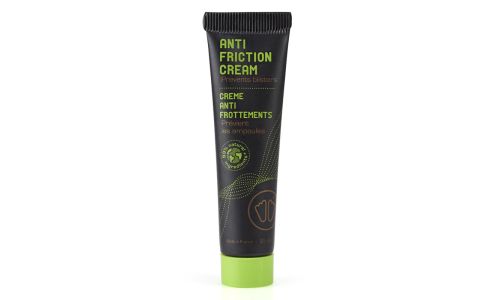 Sidas Anti-Friction Cream can prevent rubbing on the top of your feet
Wear Protective Socks
The first way to tackle shoes rubbing on the top of your feet is to wear thicker socks. A good example are the Pro11 Universal Gel Heel Protection Socks, which use special elasticated fabric to support the heel, relieve pain and reduce fabric. The special material on the top of the socks ensures that the socks prevent blisters.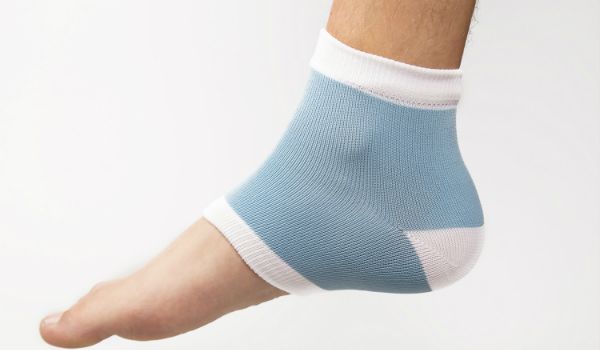 The Pro11 Universal Protection Socks can prevent blisters from forming
Stretch Your Shoe
One of the reasons why your shoe might be hurting the top of your foot is because it isn't quite the right size for you. You can stretch your shoe by filling a freezer bag full of water, placing it in the shoe then in the freezer, then removing the shoe from the freezer before defrosting the water. Once the water has defrosted, you can remove the bags, and your shoes should be at a more acceptable size.
Break in Your Shoe
If you're struggling to break in your shoe, try wearing it for limited periods around the house before embarking on any uneven ground. If this doesn't work, try hair drying your shoes while flexing your foot inside of the shoe as this will stretch and bend the material around your foot. Don't do this for too long otherwise you can damage your shoes, but a small amount of work can leave your shoes feeling comfy.
Prevent Slipping
One reason for pain on the top of the foot is that your shoe is slippery and awkward to walk on. There is a simple way to prevent this, which is to rub sandpaper onto the bottom of your shoe, as this will make the surface more even but also provide more traction. This usually happens in time anyway, but new shoes are notable for causing pain to your feet because of their slippery performance.
Prevent Rubbing for Good
Through the use of a number of simple techniques and intervention methods, you can prevent rubbing on the top of your foot. We recommend that if the problem is getting worse you visit a doctor as it could be a sign of an underlining health condition, and if you're getting blisters, try exploring our wide range of Blister Prevention products.
Do you have a question or something to add? Then why not let us know in the comments, or find us on Twitter and Facebook!
Shop Related Insoles
| | | |
| --- | --- | --- |
| | Tweet | |
Please Sign In or create a New Account to leave a reply!
Ideastep Insole is an orthotics manufacturer, Offer OEM & ODM.
Your Sole Insole Shop provide Orthotics for flat feet, High arch, Plantar Fasciitis, Heel Pain…