It is one of our hot products with a high repurchase rate, it is an orthotic insole.
Why it can become one of the best seller insoles? Let's introduce the function first, it can correct pronation, relieving Achilles tendinitis, adjusting gait, heel posting, shock absorption, distributing pressure more evenly. Why it has amazing functions? Because there are many removable wedges(There are double sides adhesive tape on the bottom of the removable wedges, you can tear off the backing paper, then stick it on where you want), which can suit your different needs, if you put wedges on the heel, then the heel will be raised, it can not only release the Achilles tendon, relieving Achilles tendinitis but also can adjust gait.
Regarding the materials, the surface fabric is artificial leather, the rest part including red removable wedges are made of EVA, for the blue wedges, are made of latex.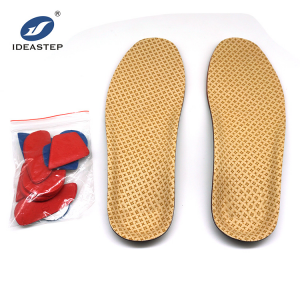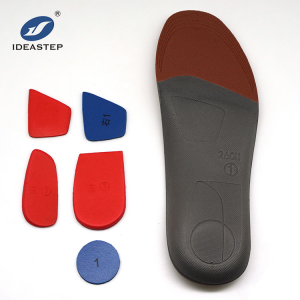 Related Article:
Cushioning orthotic insoles.
Does your child need a pair of foot orthotics?
How much do custom orthotics cost?
Best selling insoles breathable.