1. Why choose PU insoles?
Polyurethane(PU) Insoles are designed for those who lead a highly active lifestyle.
Especially for people involved with sporting activities.
Such insoles feature high shock-absorption capabilities.
Besides, PU is also able to turn that energy around and utilize it to increase and enhance performance.
That ability means PU material is highly durable.
2. Ideastep Pronation and Supination Foot Wedge Insoles
The insoles are made from two materials: Polyurethane as the bottom layer and Polyester as the top layer.
These insoles feature a wedge thickness of 8mm at its thickest point, tapering down to 1mm on the thinner end.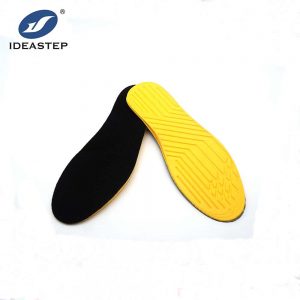 Although designed especially for pronation or supination respectively,
these wedge insoles can be placed on either side of the shoes.
That allows the insoles to help with either pronation or supination as required.
But when the patterns are upside-down, it is likely to reduce the comfort. So give an eye and get the right pair.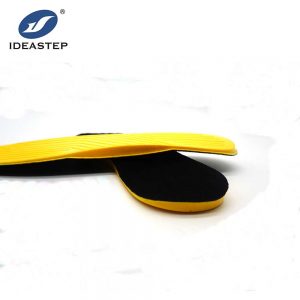 3. What Are the Benefits of Foot Wedge Insoles?
– Compensating for pronation or supination
– Offering support to the outer or inner edge of the foot according to your needs
– Providing stability while also improving your condition or preventing further injury
To put it simply, you're less likely to suffer from leg, foot, ankle, or shin pain caused by the above-mentioned conditions.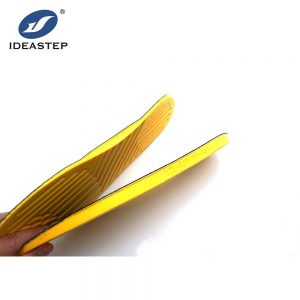 Ideastep Foot Wedge Insoles relieve pain before it starts, and improves your stability.
If you play sports that require a great deal of footwork or running or jumping, say basketball, you can be more prone to pronation and supination.
These insoles compensate for either condition and get the support needed for your sporting activity.
Shock absorption
Ideastep Foot Wedge Insoles absorb high levels of shock during use.
This helps prevent the jarring effects commonly associated with leading an active lifestyle, allowing you to excel at your sport of choice without fear of discomfort.
Related Article:
Best walking insole for flat feet of 2021.
What is heel pain and how does it affect you?
Bad habits and good habits for your foot wellness.