Monday, 6 July 2015 | Admin
Arch pain, known interchangeably as Arch Strain, is a pain and discomfort originating in the arch of the foot. Arch pain is often a side effect of a pre-existing case of Plantar Fasciitis , a condition that affects the heel, arch or both. Arch pain can also be brought on by direct injury to the area or general stress and strain on the feet such as through frequent running or high-impact sports.
Arch Enemies?
Arch pain is able to affect anyone with varying degrees of severity and while it can seem as if there is no means of preventing your arches from aching, this is not entirely true. Those with overly low or high arches may find they are more vulnerable to arch pain than people normal set arches where shock absorption and body-weight distribution is naturally more efficient.
Being able to identify your arch type can help you decide the most effective treatment, as well as being he best line of defence when it comes to keeping arch pain at bay for the long-run, allowing you to get back to some long-running of your own!
How Arch You?
An easy way to identify your arch type is to examine your footprints, this can be done by simply wetting your foot before stepping onto a surface that will allow you to discern the print your foot leaves behind. A normal footprint will show a clear outline of your entire foot, with the print of your heel and ball of foot connected by a thin strip where you arch has had only partial contact with the floor. A footprint where there has been full contact of the entire foot with the floor suggests low arches. High arches are indicated when the print left by your heel and ball of foot are only connected by thin, possibly disjointed markings.

Pain in the Arch
Symptoms of arch pain include:
A general pain or strain in the arch area A bruised sensation Tenderness and discomfort Pain when bearing weight on the area or wearing high heeled or tightly fitting shoes
Most arch pain symptoms can be lessened by some general foot TLC and ensuring that you are not forcing them into high heels, tight shoes, or onto any punishing fitness regimes.
Should symptoms persist or worsen after several days it is advised that you seek medical care, as this may be an indicator of a more serious foot issue.
Getting Back on Your Feet
A soft, cushioning insole that provides support is an ideal way to keep feet as supported and comfy as possible while they recover. Insoles should have:
Cushioning such as a foam or gel
Able to support the arches and not only the heel or ball of foot
Be suitable for everyday shoes
Visit our website to see our full range of Insoles for Arch Pain.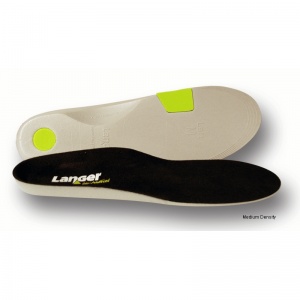 The medium density insole in the Langer Bio Advanced range
Heat-mouldable for a personalised fit
Contoured metatarsal support and easily replaceable EVA plugs offer superior support
Ideal for sufferers of metatarsal and arch pain or over pronation
| | | |
| --- | --- | --- |
| | | Available, dispatched in 1-2 days |
---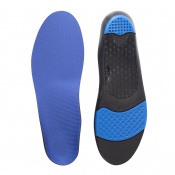 Full-length arch supports to reduce pressure on arches
Ideal for heel pain, heel spurs or plantar fasciitis
Waffle-like shock absorbing structure
Moisture-wicking fabric keeps feet cool and dry
| | | |
| --- | --- | --- |
| | | In stock now |
| | | |
| --- | --- | --- |
| | Tweet | |
Please Sign In or create a New Account to leave a reply!
Ideastep Insole is an orthotics manufacturer, Offer OEM & ODM.
Your Sole Insole Shop provide Orthotics for flat feet, High arch, Plantar Fasciitis, Heel Pain…