Which Powerstep Insoles are the Best for You?
Thursday, 14 February 2019 | Sean
Powerstep produce some of our best selling shoe insoles, with their huge range covering a variety of foot conditions, foot discomfort, stability problems and more. Powerstep are known for their affordable, reliable and ready-to-wear designs, which is why they are a favourite among our customers. They don't just treat common foot conditions either, with the ProTech brand requiring a prescription from your doctor, and the Powerkids brand proving suitable for children.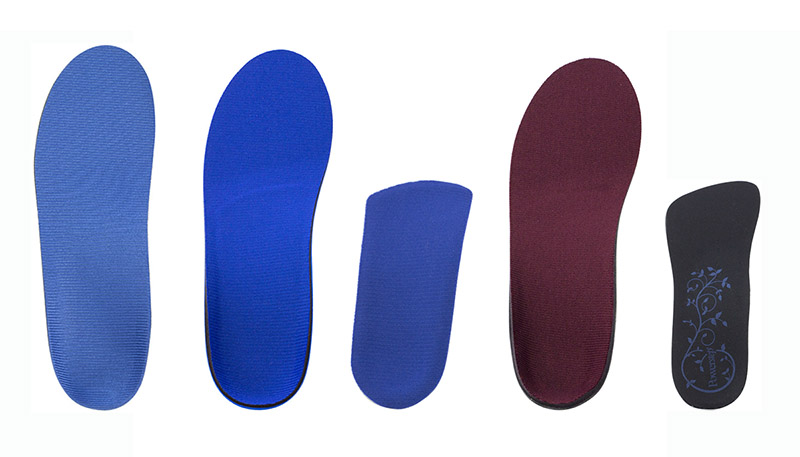 From the Powerstep Original to the Slenderfit Fashion, our top selling Powerstep Insoles
Whether you require some comfortable, stabilising high heel insoles for your next night out, or some thick, cushioning insoles that protect your feet while you're at work, Powerstep have got your back. We've decided to make this article explaining the haves and have not's of Powerstep, helping you to make the right choice.
Where Do I Begin with Powerstep?
Our Powerstep Range boils down to three categories. These are:
Powerstep Orthotic Insoles: Including the best selling Original, Pinnacle and Maxx Insoles, Powersteps original range can protect your feet from a wide range of conditions, encourage comfort, provide stability and reduce foot pain.
Powerstep Protech: These are Your Sole Insoles for when things get serious. Medical grade, they require your GPs CH Code before purchase, and can help you to recover from plantar fasciitis, Morton's neuroma, heel spurs, arch pain and more.
Powerstep Kids: Finally our small range of Powerstep Powerkids insoles is ideal for young children, helping them to recover from a variety of foot conditions.
To help you make your choice further, we're going to break down each category giving you the lowdown on each Powerstep Insole in a simple, accessible way. We'll start with the Powerstep Orthotic range.
Powerstep Orthotic Insoles
These are the Powerstep Insoles for most people. Consisting of five fantastic insoles, they are all offer different qualities which makes them all uniquely different. The five insoles are the Powerstep Original, Powerstep Pinnacle, Powerstep Slim-Tech, Powerstep Pinnacle Max and the Powerstep Slenderfit Fashion.
Cushioning Level
Arch Support
Main Features
Activity Level
Ideal Shoe Type

Powerstep Original

Moderate Cushioning
Semi-Rigid

Thin Design Fits Most Shoes
Can Prevent a Wide Range of Foot Conditions
Built in arch Support
Build in Heel Cradle

Low to Moderate
Casual, Dress, Athletic, Smart, Work Boot and More

Powerstep Pinnacle

Maximum Cushioning
Semi-Rigid

Offers Outstanding Cushioning
Ideal for Those with Stability, Pain and Arch Conditions
Ideal for Those with Less Room in the Toes
Offers Shock Absorption

Low to High
Athletic, Casual, Work, Work Boot

Powerstep Slim-Tech

Moderate Cushioning
Semi-Rigid

Small 3/4 Length Fits Wide Range of Shoes, Particularly Smarter Shoes

Low to Moderate
Casual, Dress, Athletic, Narrow and Less Depth Shoes

Powerstep Pinnacle Maxx

Maximum Cushioning
Firmer Shell

Features 2 Degree Heel Post and Firmer Arch
For Pronation and Arch Support
Firm Shell for Pronation

Low to High
Casual, Dress and Athletic Shoes

Powerstep Slenderfit

Moderate Cushioning
S-Shaped

Ultra Thin with Padding Under Foot
Ideal for High Heels and Smart Shoes

Low to Moderate
Dress/Fashion Shoes, High Heels, Pumps and Flats
Which Powerstep Orthotic Insoles for Me?
Powerstep Original: For most shoe types, prevents foot pain, ankle pain, plantar fasciitis and more
Powerstep Pinnacle: Exceptional cushioning for arch support, ankle stability, foot pain and more
Powerstep Slim-Tech: Providing support, pain relief and cushioning in slim and narrow shoes
Powerstep Pinnacle Maxx: Preventing arch pain, pronation and providing arch support
Powerstep Slenderfit Fashion: Reducing ball of foot pain in smart shoes
Powerstep Powerkids (require a podiatrist's code)
Finally we have our Powerstep Powerkids Insoles. These still require a podiatrist's code, so it's important to speak to your GP, podiatrist or expert before you think about buying these insoles.
Powerstep Powerkids Paediatric 3/4 Orthotics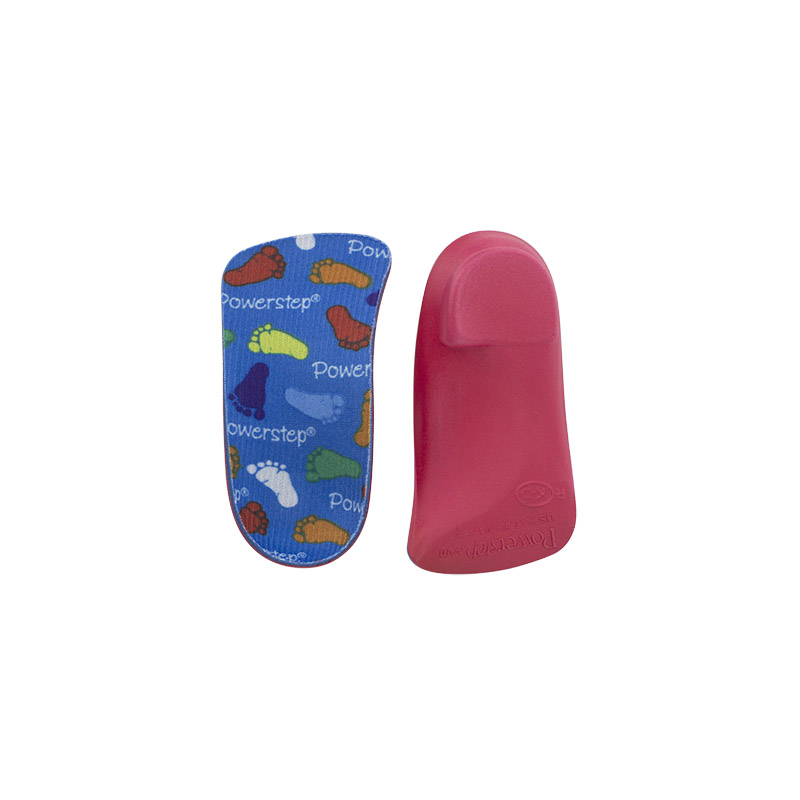 Again requiring authorisation from a medical professional, the Powerstep Powerkids Paediatric 3/4 Orthotics are designed for young children, ranging from children's sizes 7.5 up to adult sizes 3. They are designed for mild pronation, arch pain, poor foot alignment, general foot pain and more, with their maximum cushioning design offering superb support. Available in six different sizes these shoes don't require trimming, proving suitable for most young children under the age of 12.
How Do I Buy Powerstep Insoles?
If you've decided which Powerstep Insoles that you want to buy, then you can head over to the product listing and put in an order. To do so, click the corresponding insole image above and head over to their product page. If you'd like to browse further, you can take a look at our Powerstep Insoles category.
Do you have a question about our Powerstep Insoles, or something to add? Why not let us know in the comments, or find us on Twitter and Facebook!
| | | |
| --- | --- | --- |
| | Tweet | |
Please Sign In or create a New Account to leave a reply!
Ideastep Insole is an orthotics manufacturer, Offer OEM & ODM.
Your Sole Insole Shop provide Orthotics for flat feet, High arch, Plantar Fasciitis, Heel Pain…